Today I would like to tell you how I increased the organic traffic from 0 to 650 visitors per day. The budget was $ 800. To search for topics of articles I used SemRush.com.
You can also come up with your own and check the difficulty of promotion and the number of requests through SEMRUSH. Or you can check the number of queries and Keywords Planner in Google Adwords.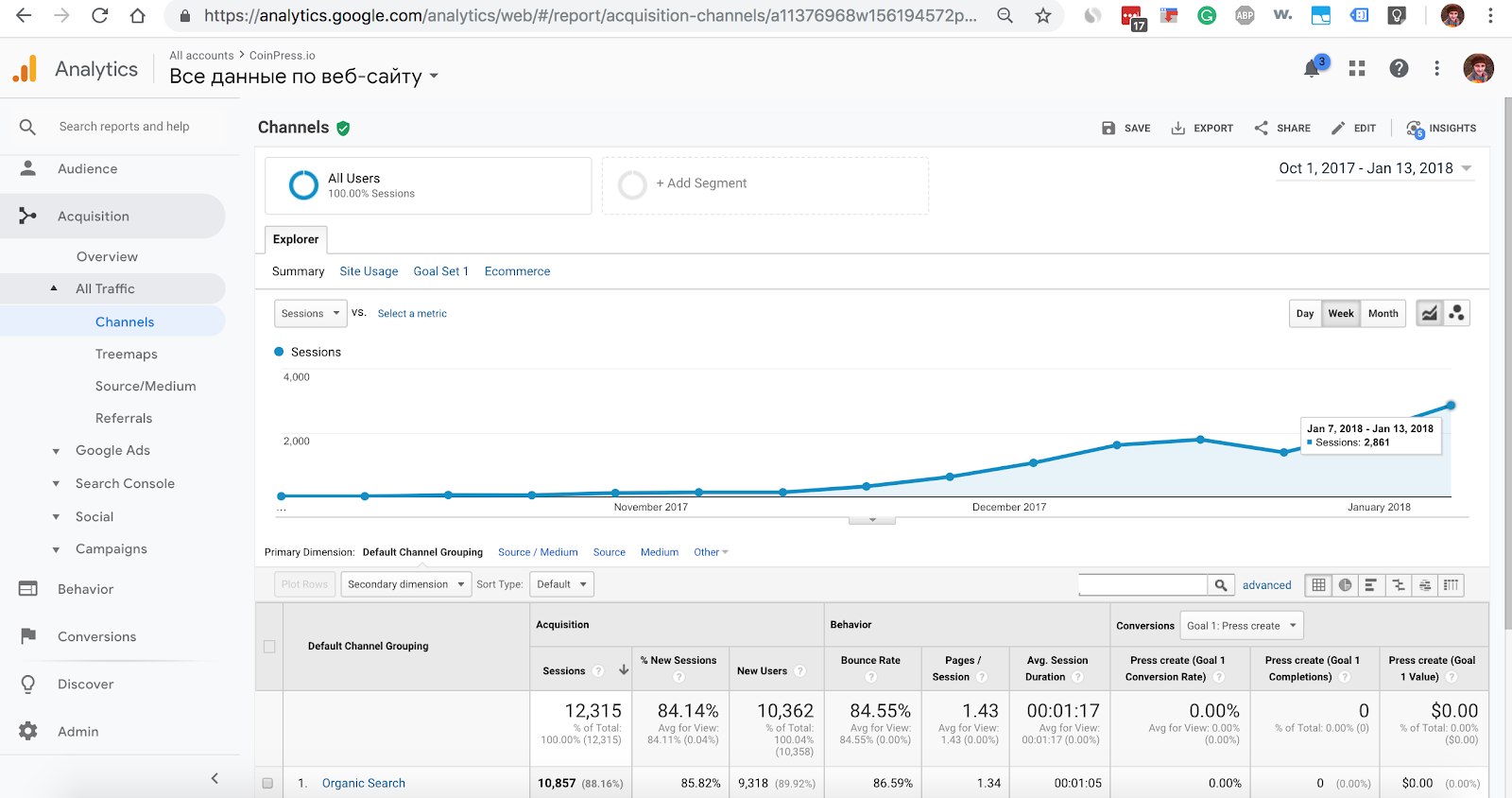 In order to find topics for writing articles, I go to one of the most popular cryptocurrency websites https://cointelegraph.com/ with an attendance of 6.4 million people per month (approximately).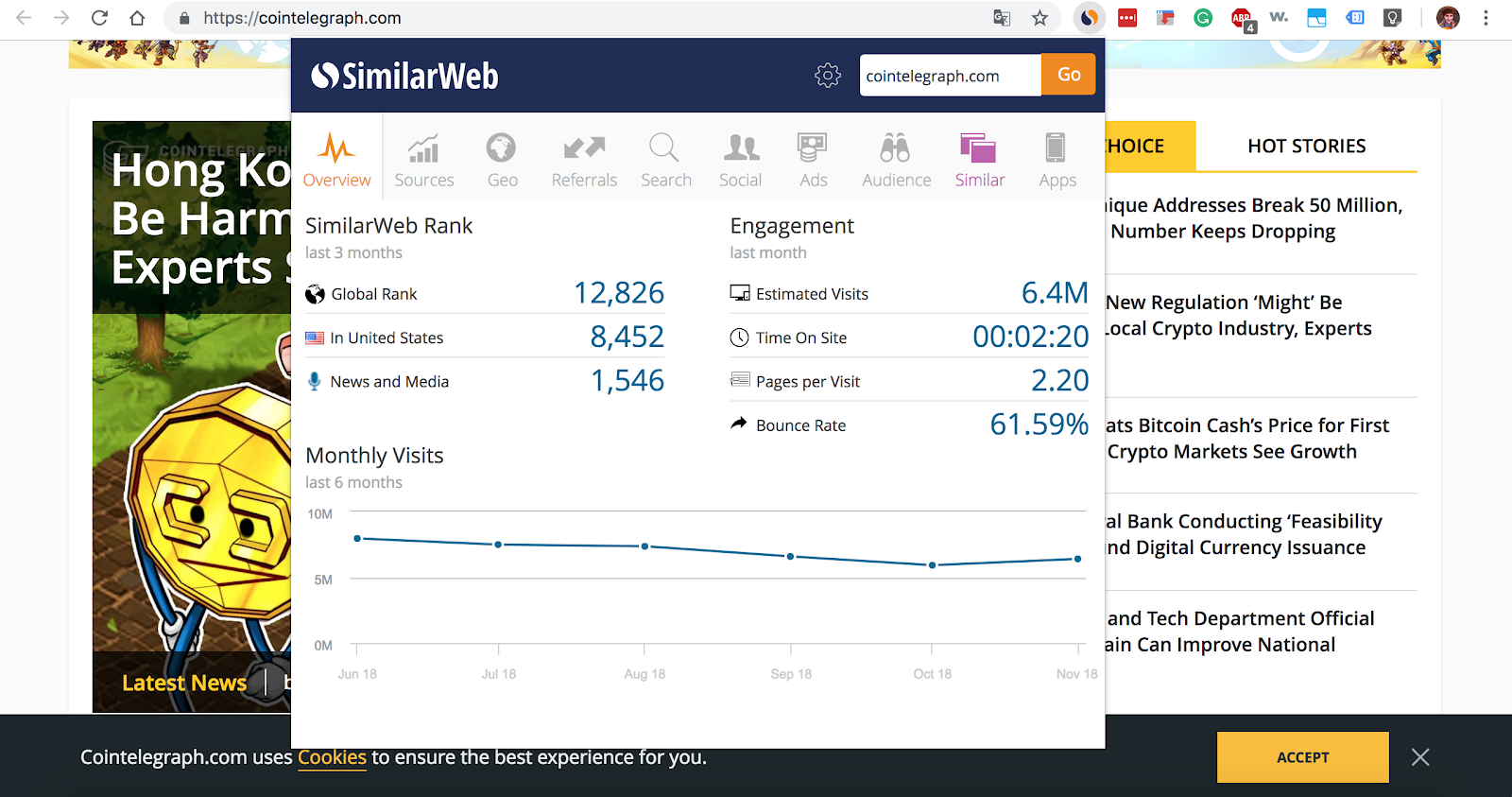 Next, I look at how the site is ranked by keywords in SemRush. Pick up interesting topics for writing articles. In order for us to get the first visitors from Google as quickly as possible, it is important to choose the keywords that are easiest to promote. To do this, look at the column KD%.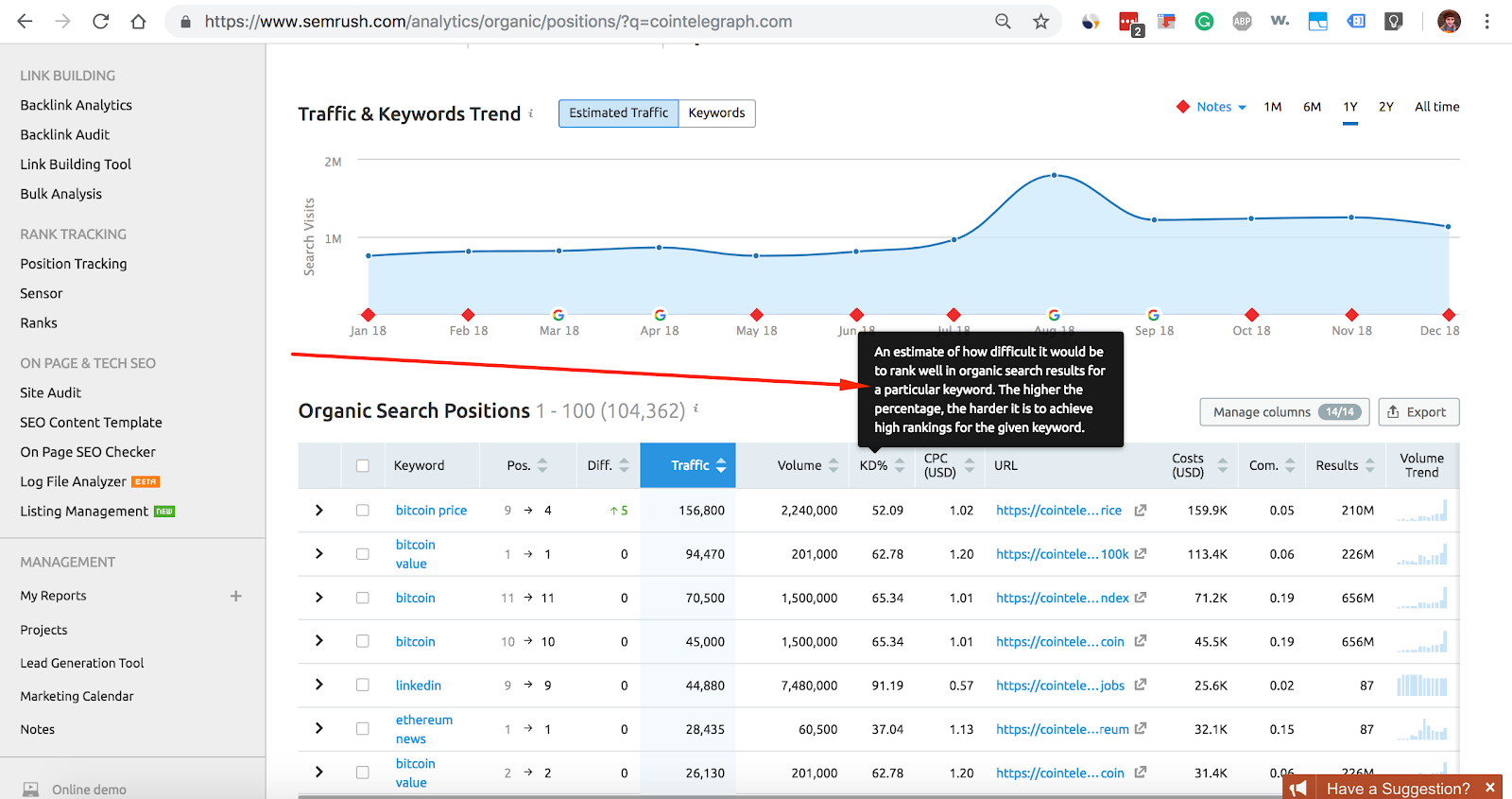 To make it more convenient for us to navigate, it is better for us to balance from the less complex to the more complex. In this case, semrush tells us that it would be nice to write two articles – "upcoming ICO" and "cryptocurrency ICO list".
The first keyword is searched for 1,300 queries per month and the second keyword is 590 queries per month, respectively.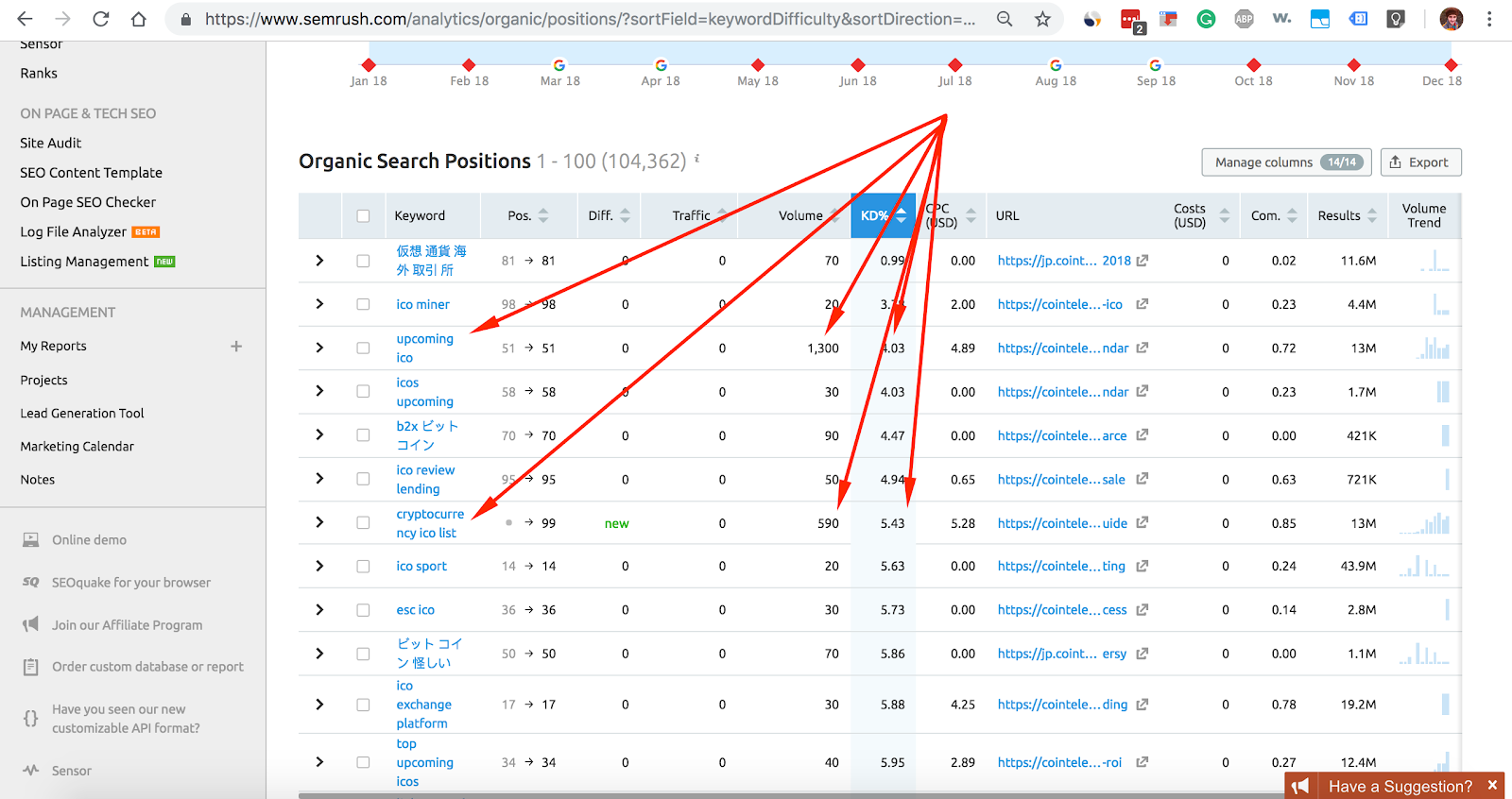 If we write an interesting and unique article with a volume of more than 1,500 words, then there is a high probability that traffic will go to the site on these requests.
Then I go to fiverr.com and order an article with the following requirements:
Articles should be unique on 100% (check on text.ru

)

Use only the correct written words. For example: "Bitcoin", not "bit coin"

The text must be formatted

The text must be written without any errors

The text should be for people

Use format text (h2, h3, lists, etc)

The text should be written, not rewritten.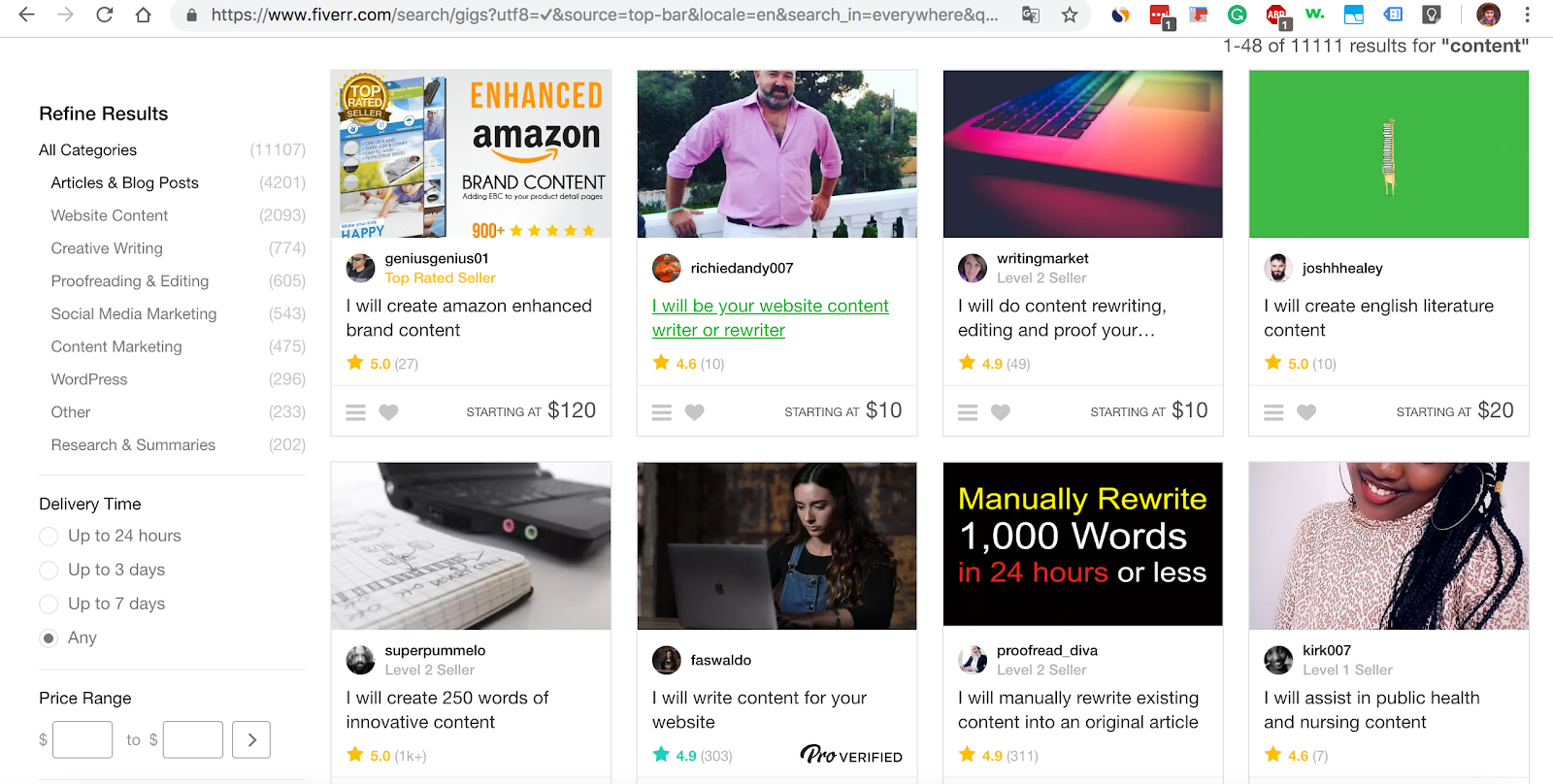 I usually take 2-3 articles from different sites and make one large and useful article for people. It really will be useful for people and for traffic from Google.
ALWAYS use headlines, tables, quotes, images and numbers in your articles.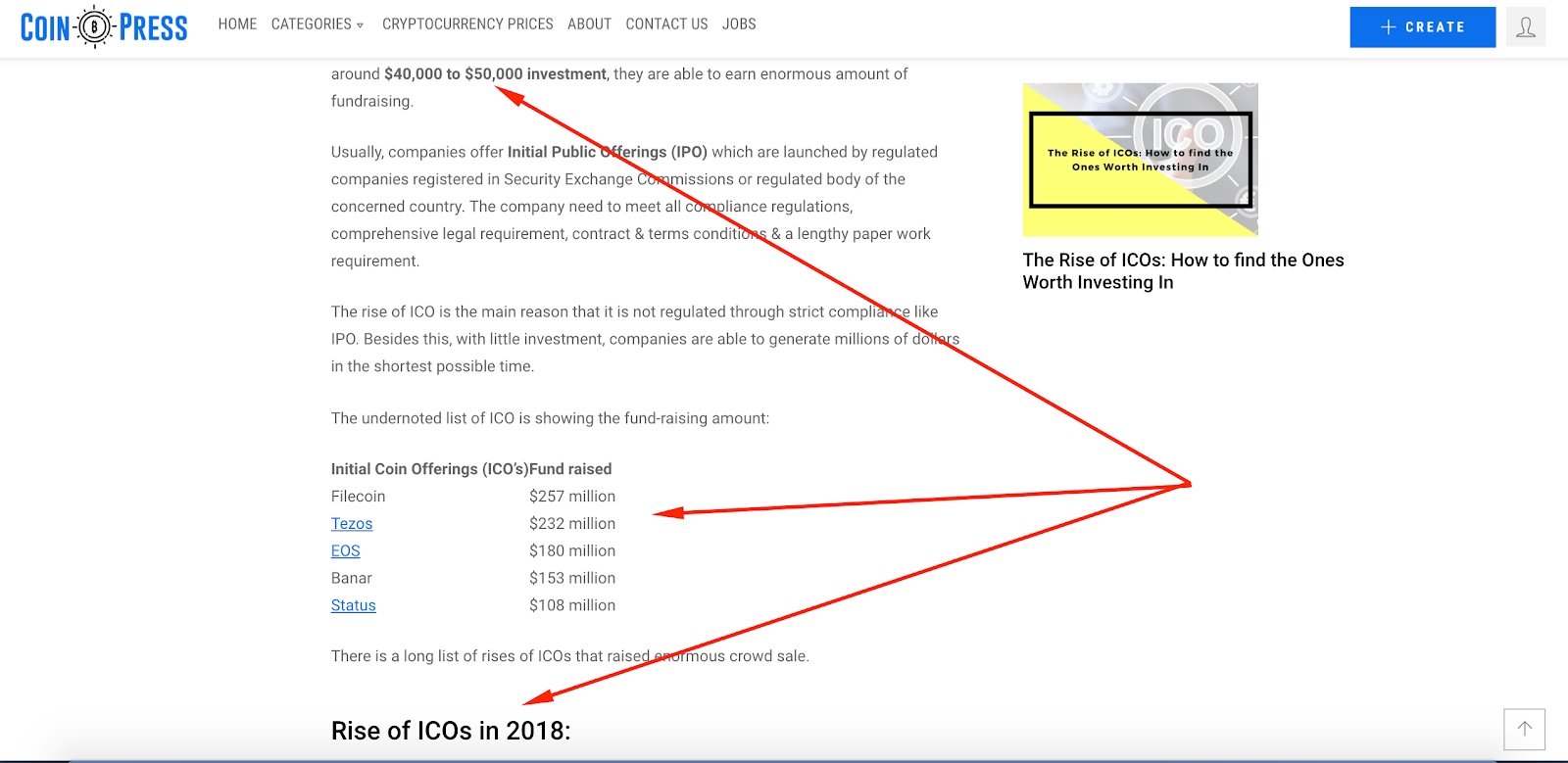 It is important to remember that people do not like dry text. People love graphics, tables, images. This really increases the visitor's involvement on the site and thereby reducing the bounce rate and increasing the time spent on the website.
Do not forget to make the title tag interesting. Your headline should encourage people to click on the search results. The heading should answer clearly the question posed. It is important not to deceive the user.
We need him to go to the site, find the answer to the question and not return to the search again. This is a good signal that the user has found on our site what he needs. Google remembers and knows about it.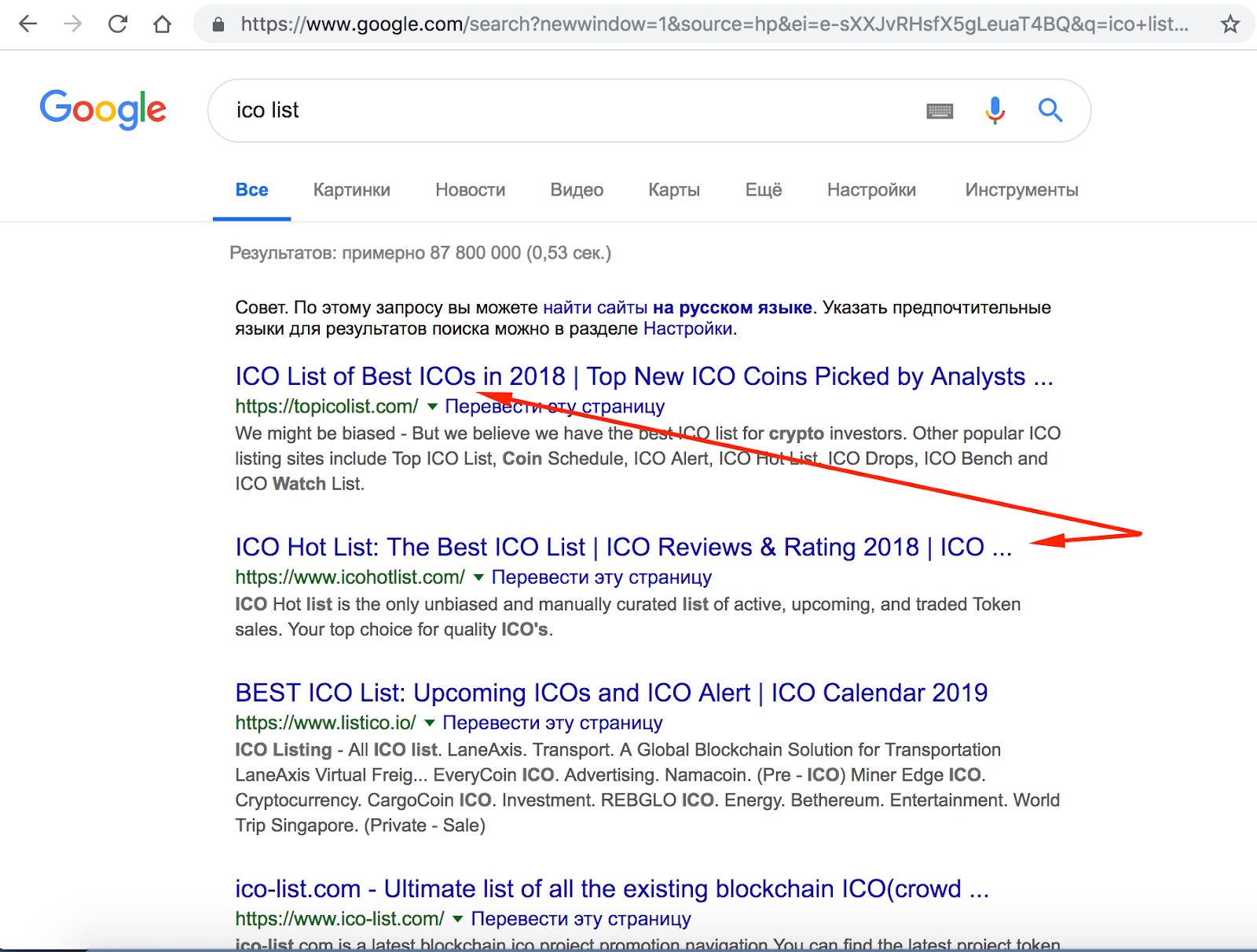 If you write an interesting article, people will share with each other and post on other sites. It will also give you extra visitors and boost your site in the Search Engine Results Page (SERP).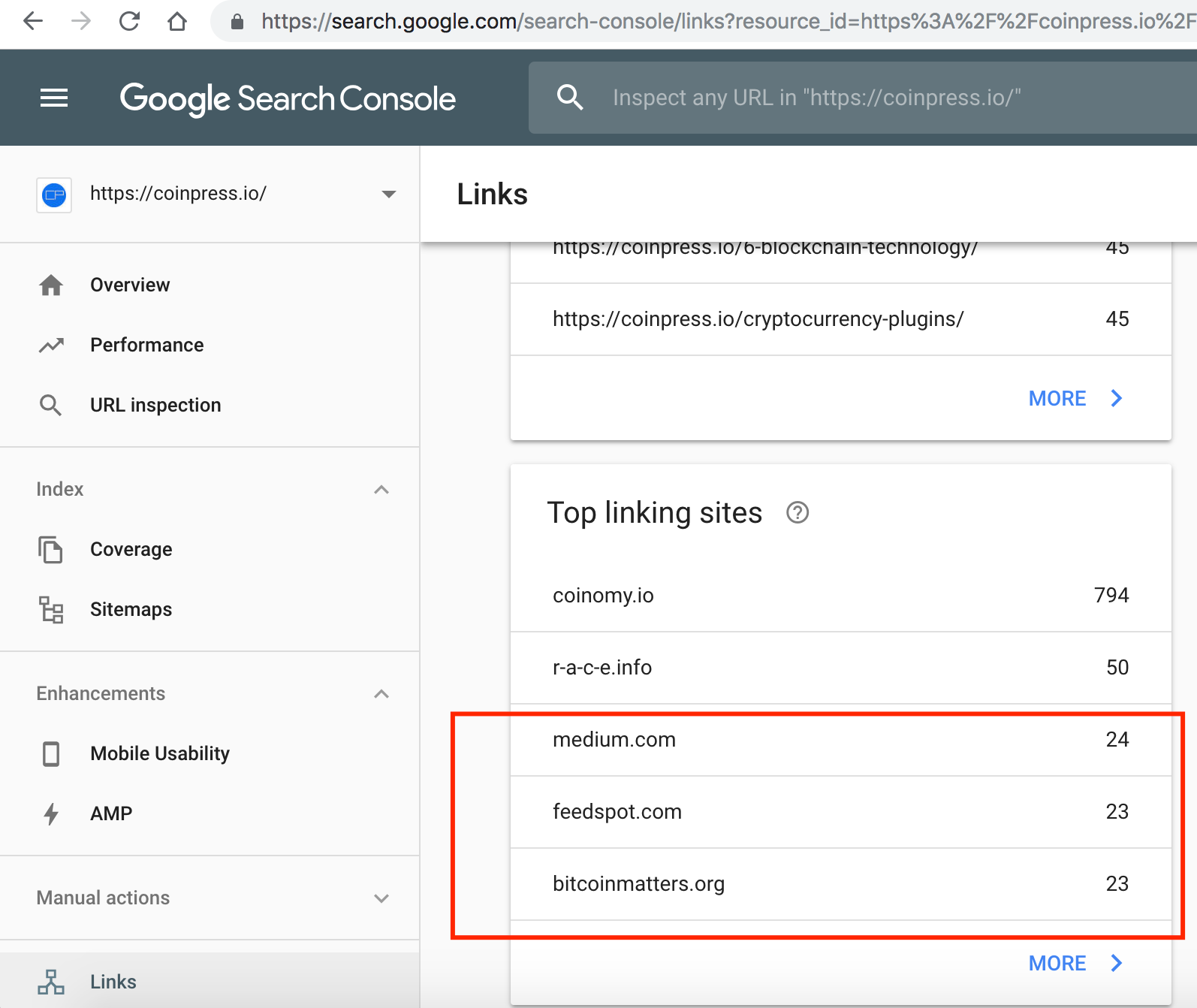 P.S. Don't forget about URL structure, meta keywords, meta description etc
Thanks