Once I was approached by a client who provided immigration services in the United States. He said that the cost of one lead is quite expensive and he would like to reduce the cost of the client more than twice.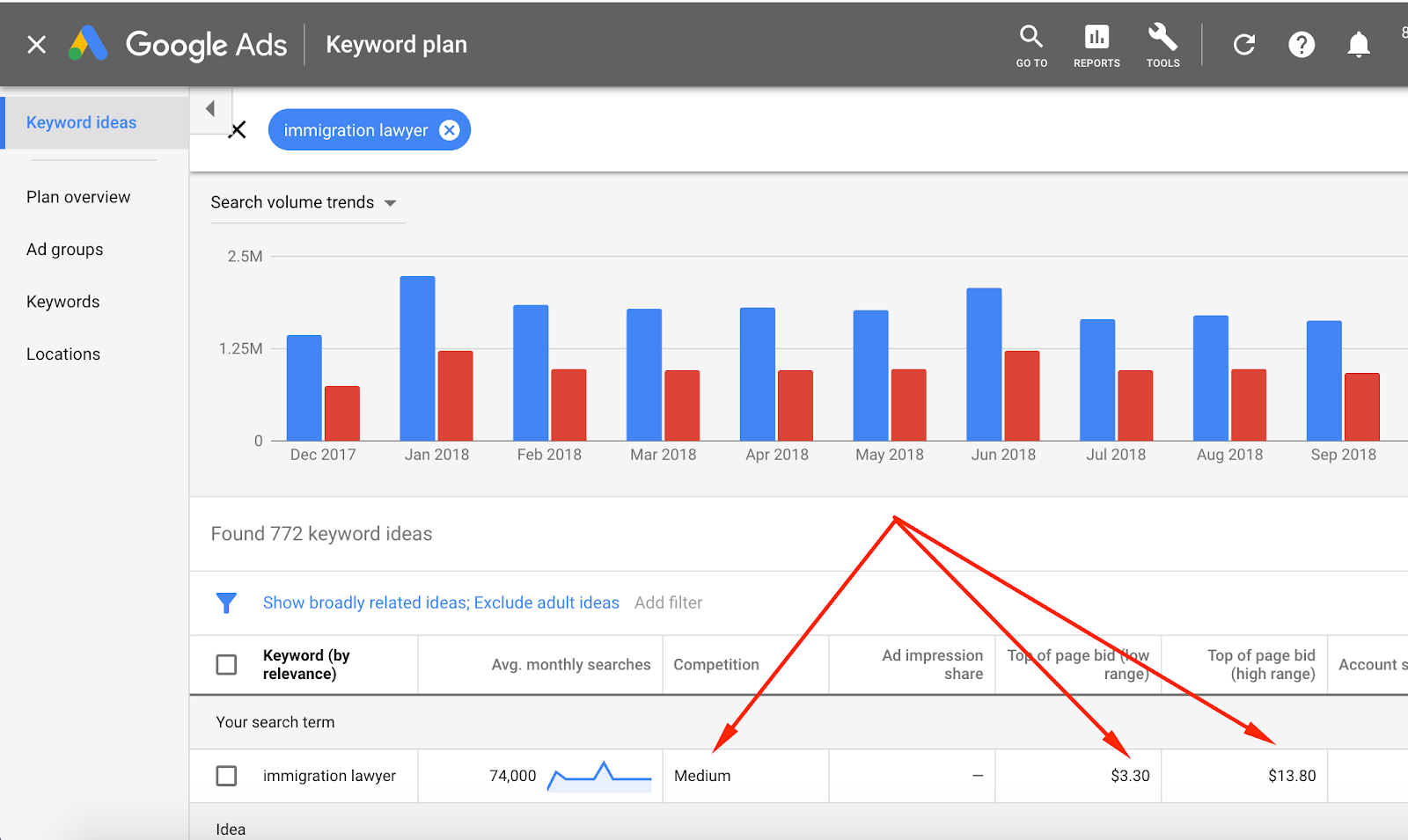 After a lengthy consultation, it was decided to use the Russian social network vk.com to find the right target audience.
VK is a Russian online social media and social networking service. As of August 2018, VK had at least 500 million accounts. VK is ranked 18 (as of October 2018) in Alexa's global Top 500 sites. It is the most popular website in Russia.
The target audience is people who already live in the USA or plan to migrate and need the services of an American immigration lawyer.
In order to find the target audience, we use an online tool to collect users in the comments and groups where people ask various questions:
"How to apply for political asylum in the US?";
"How to fill out documents for green card?";
And other questions .
After the collection, we will show our ads to these users.
It looks like this: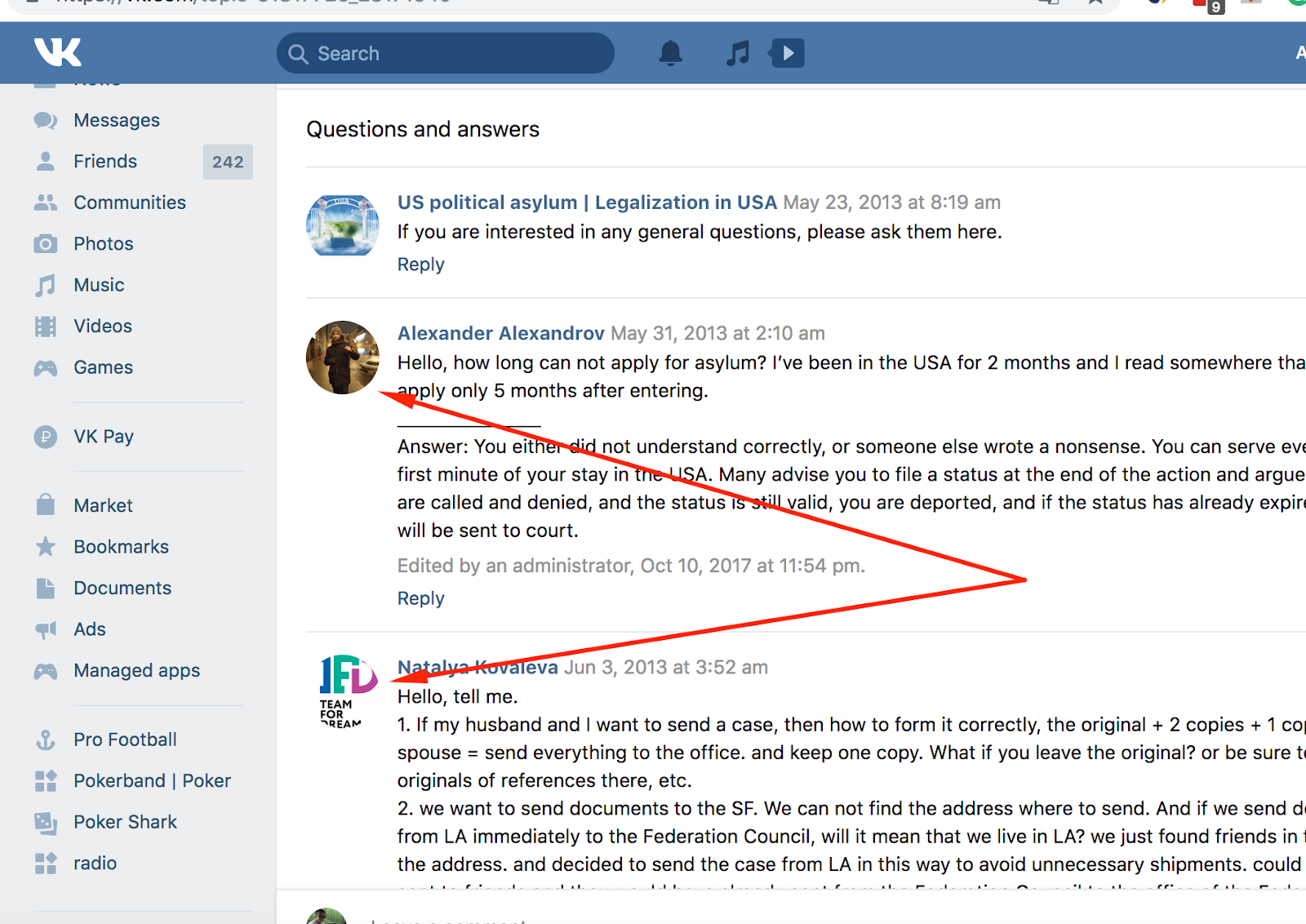 In order for us to collect the user base from the discussions, we use the online tool vk.barkov.net.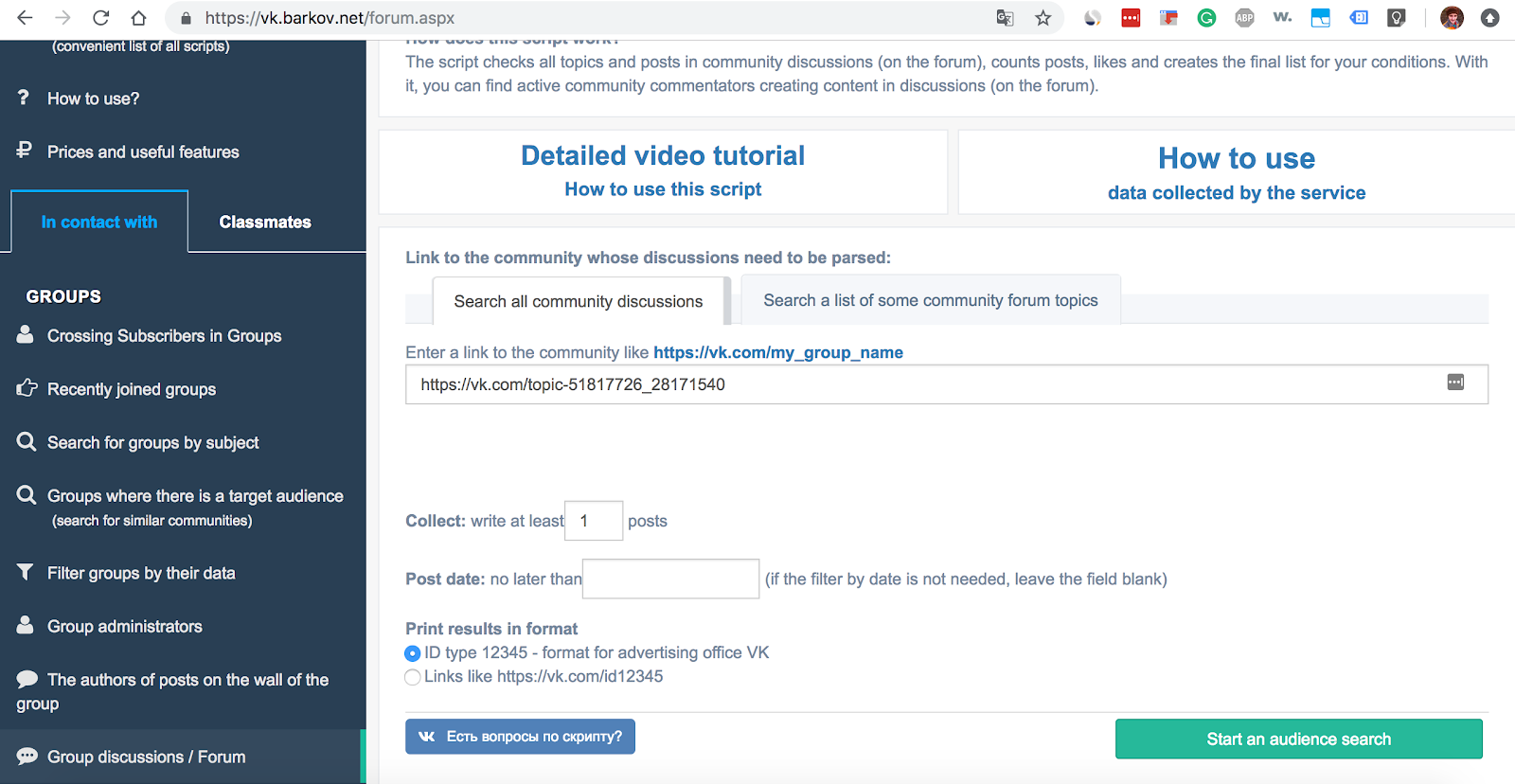 Next we get the ID of all users who participated in the discussions: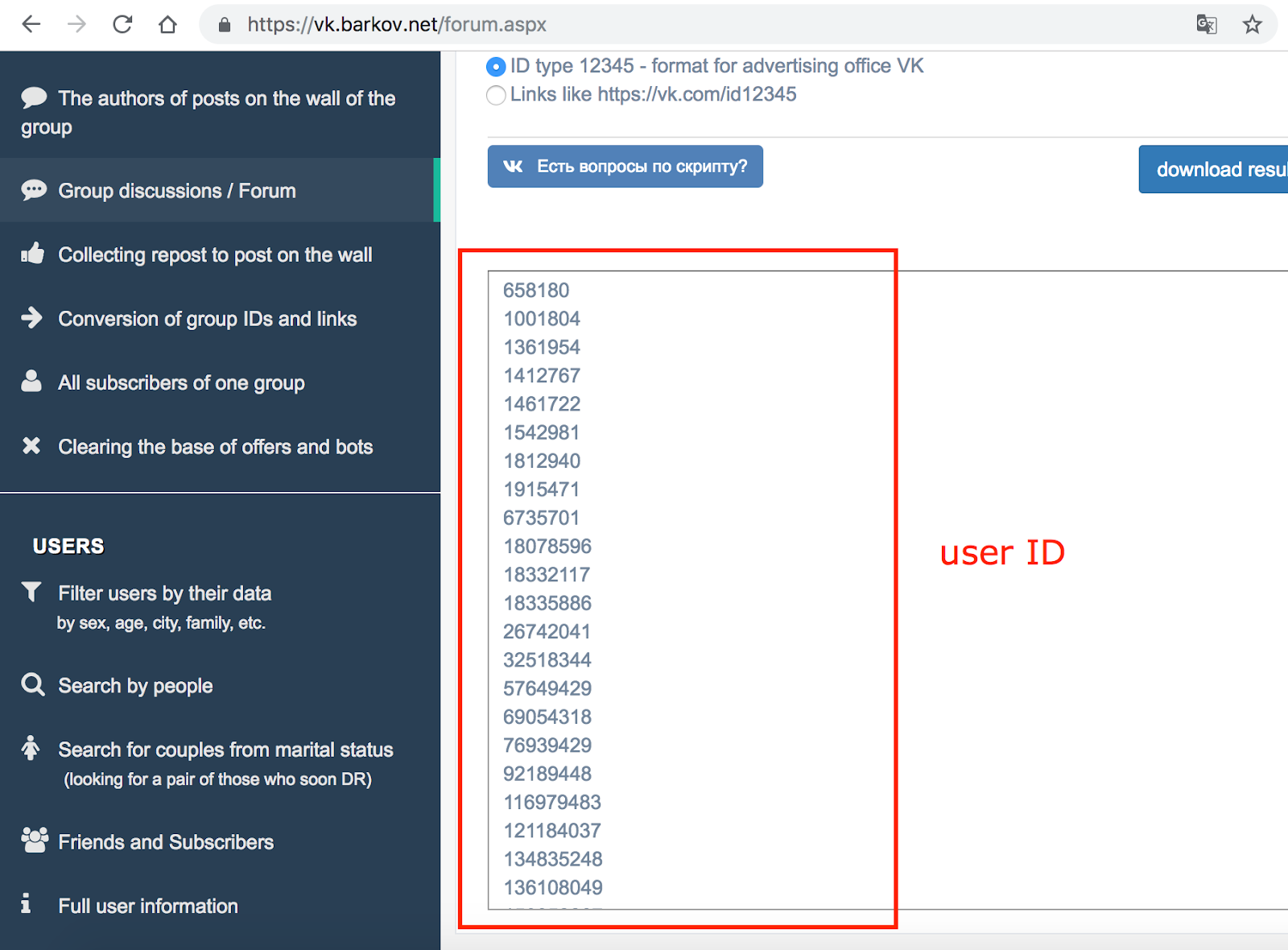 After we collected the user base. Create a targeting list and add user IDs.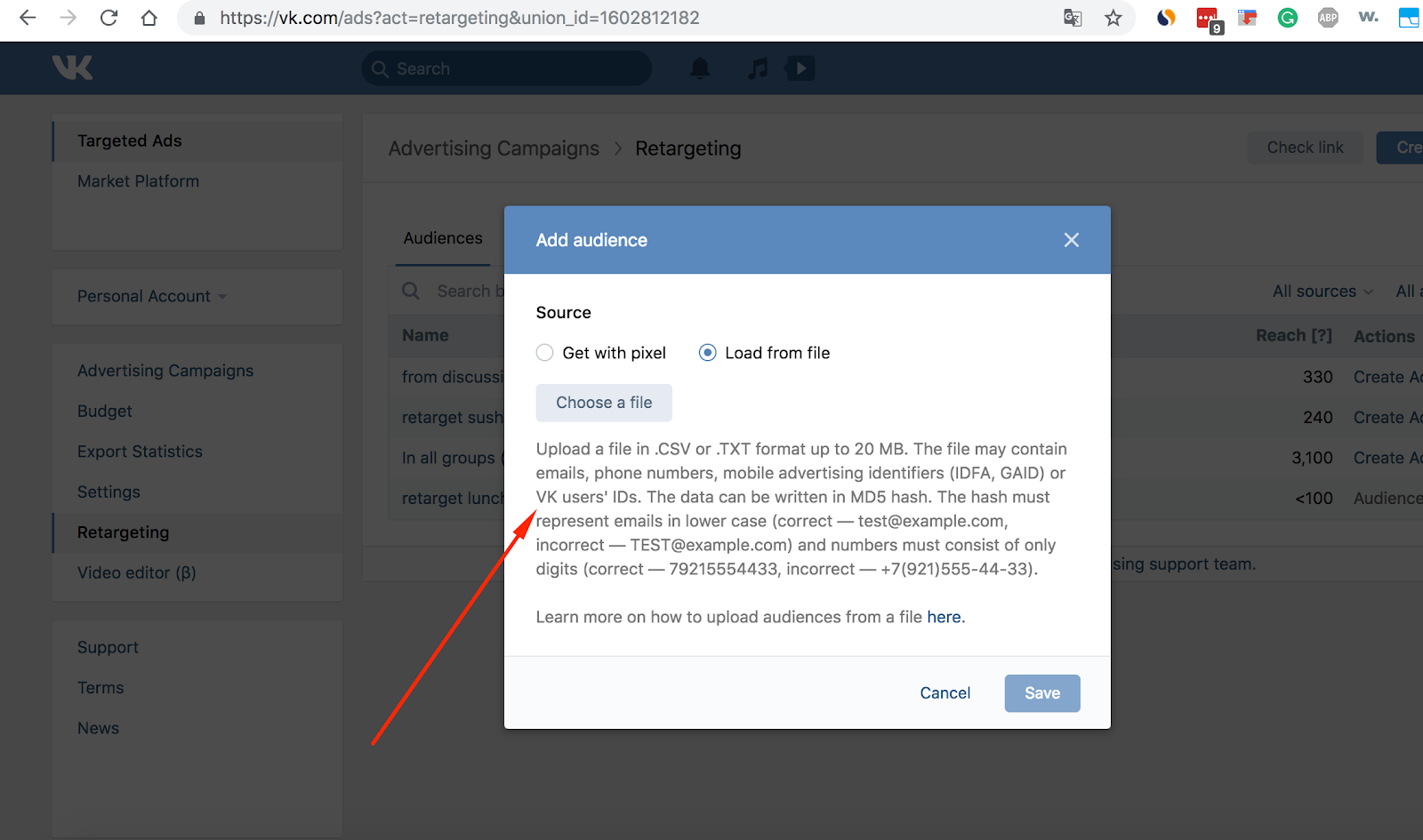 In the settings of the advertising campaign, select our targeting list with users.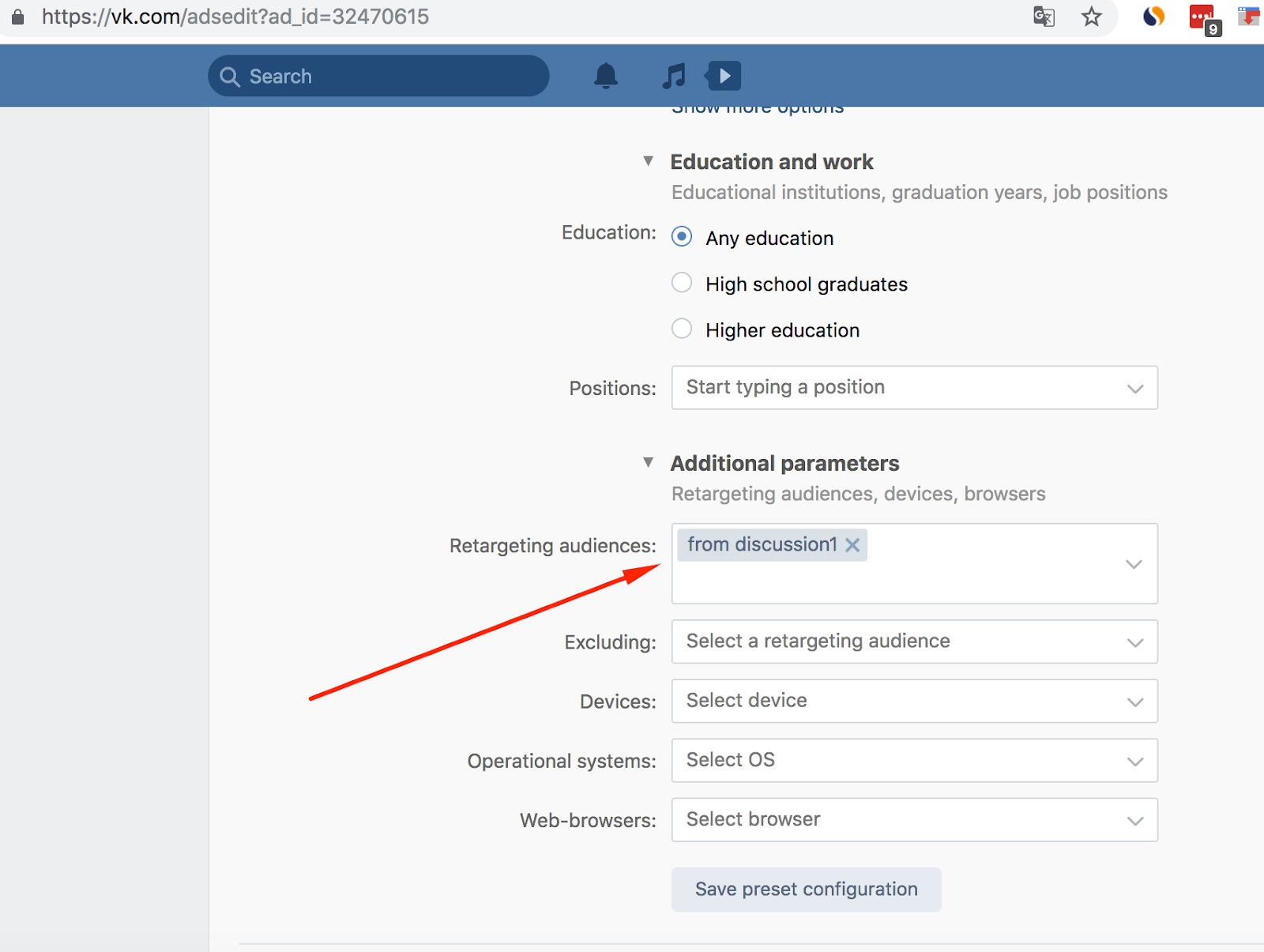 Next, we replenished the advertising campaign and started showing.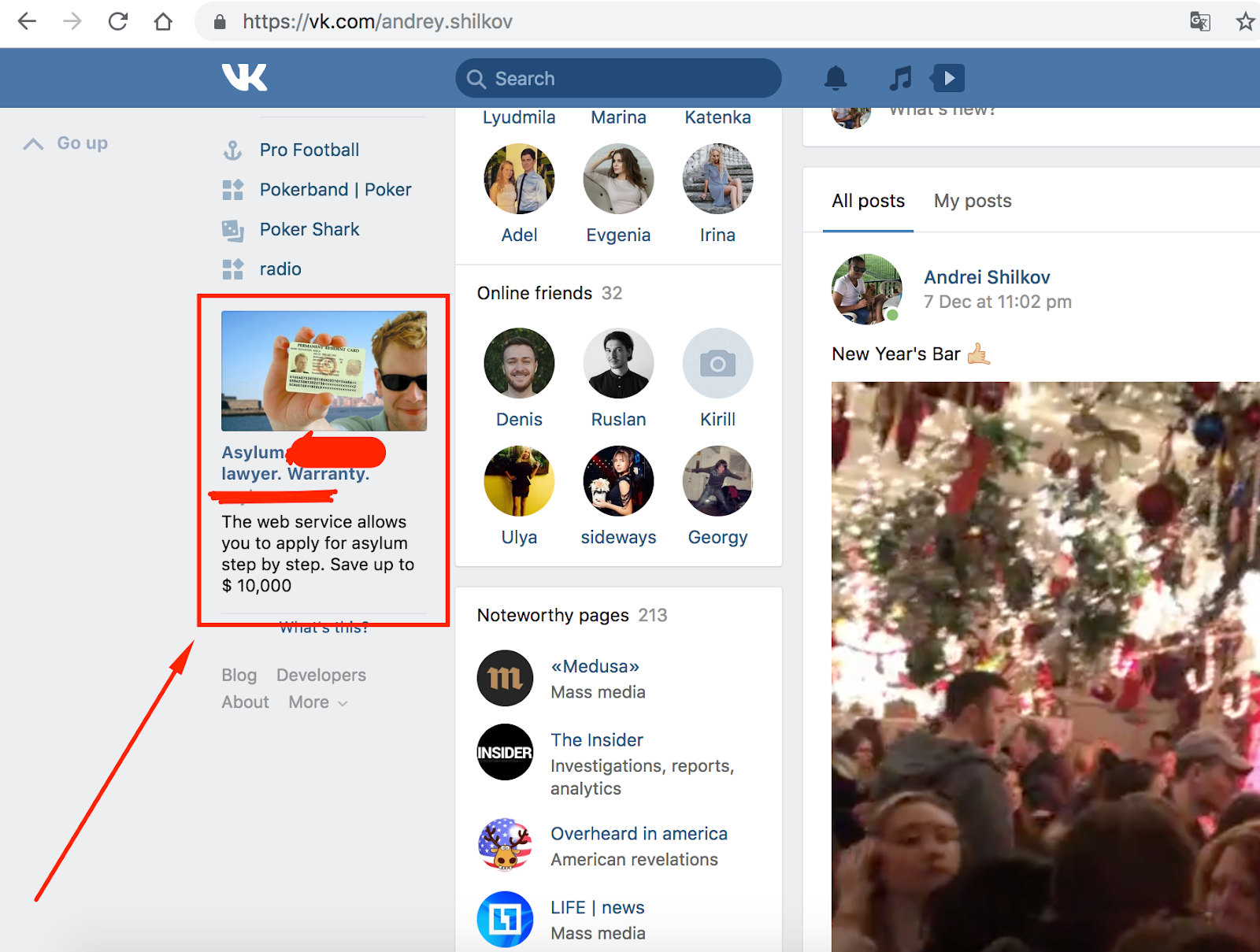 Recap: due to the fact that we picked up the exact audience, the cost of one lead fell from $30 to $14.